Coolant
PROTECT YOUR INVESTMENT
Be Coolant is an Extended-Life, Super Duty Coolant & Antifreeze that is ideal for all applications. Be Coolant features a new-generation earth-friendly biodegradable, propylene glycol formula that protects cooling systems and aluminum components down to 26 degrees below zero (F).
Be Coolant provides 300,000 miles of extended-life coolant protection that is ideal for all performance and severe duty applications including American, European, and Asian high performance cars as well as diesel-powered tow vehicles and RVs. Additionally, Be Coolant features a self-sealing capability that is ideal for sealing hairline cracks in aluminum blocks and heads.
Be Coolant is made in the USA, is compatible with all colors of coolant and all types of radiators, comes ready to use in recyclable gallon jugs, and is UPS-able. A convenient two gallon master pack is the easiest way to purchase Be Coolant's extended protection. Best of all, Be Coolant doubles a Be Cool radiator's factory warranty.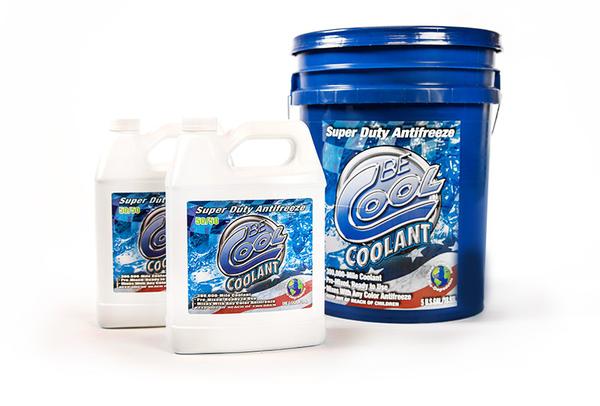 BE COOLANT
Key Features:
Pre-Mixed Ready to Use
300,000 Mile Coolant
7-Year Extended Life
Biodegradable
Protects to -26°F
Boiling Point 267°F (at 15 PSI)
Made in the USA