Accessories
COOLING ACCESSORIES
It is very important to choose the right radiator cap and recovery tank to complement your cooling system. You may also need a special fitting, bolt kit, or even a bracket to make your installation a pleasure and not an unhappy memory.
Billet radiator caps rated at 13 p.s.i. are recommended for all Be Cool radiators. Water boils at 212°F, so a (cool) rule to remember on cap pressure is that for every added pound of pressure the boiling point of coolant raises three degrees.
A proper size coolant recovery tank is recommended and also environmentally safer than an overflow tank. Be Cool has many models, with or without filler necks, to choose from.
To help you with your electric fan conversion there are many styles of brackets with hardware available for a trouble free installation and many for specific applications without the need for major modifications.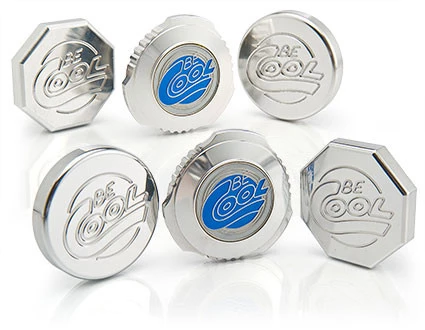 RADIATOR CAPS
Options:
Natural or Polished Finish Radiator Caps
Billet "Sure-Grip" Caps
Round or Octagon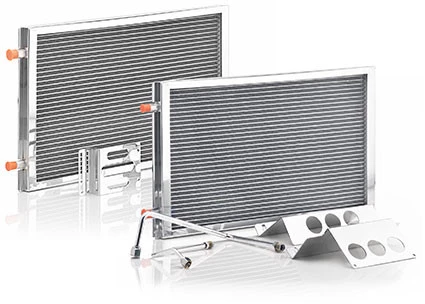 AIR CONDITIONING
Options:
Complete A/C Condenser Module Kits
Condensers
Brackets
Hardlines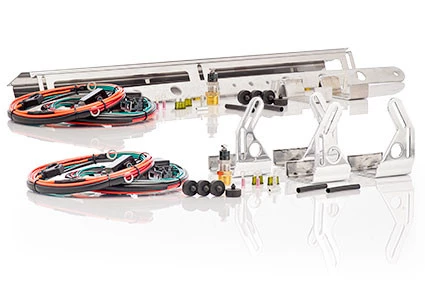 FAN ACCESSORIES
Options:
Fan Mounting Brackets
Wiring Harnesses
Senders & Fuses
Complete Fan Mounting Kits
Hardware Kits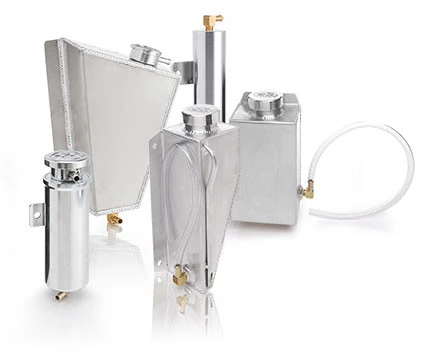 RECOVERY TANKS
Options:
Recommended Over an Overflow Tank
Environmentally Safer than an Overflow Tank
With or Without Filler Necks
Natural or Polished Finish